Don't be defined by just one thing.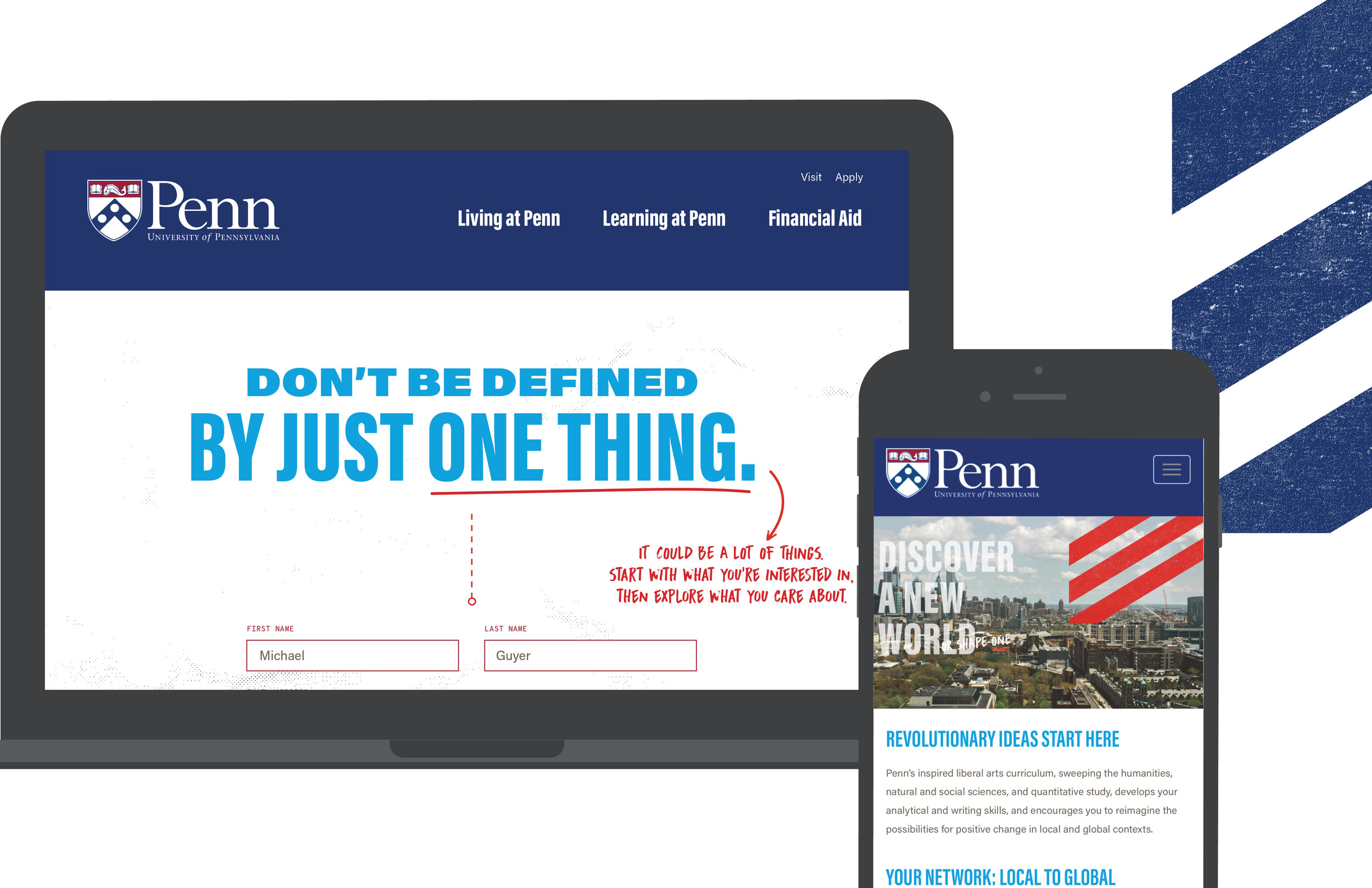 The University of Pennsylvania is one of the most prestigious academic institutions in the world educating some of the brightest and most influential young scholars out there. Given the university's reputation as the "social ivy," we encountered a unique dilemma—how to effectively market to mass audiences while simultaneously reaching and yielding unique students globally in a visually modern, yet traditional, fashion.
In collaboration with Columbus, Ohio branding agency Ologie, we developed a fresh, comprehensive set of branding guidelines geared towards underscoring the unparalleled attributes of the university. The guidelines allowed for depth and variety when creating compelling visual compositions that were ultimately implemented in both digital and physical media.
This sample here showcases the components of the search campaign targeting senior high school students. The microsite and accompanying email campaign afford prospective applicants the opportunity to gather more direct information about academic offerings, admissions, and student life at Penn.
The search email campaign features a series of messages that drive traffic to either the microsite or website, based on responder data. With an average search campaign reaching 300k+ students, the messages must convey the distinctive identity and high-caliber academic offerings of Penn.